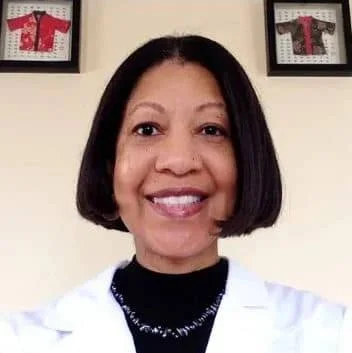 Dr. Leah Alexander is a board-certified general pediatrician who has been in practice for over 20 years. She began working as a pediatrician at Elizabeth Pediatric Group of New Jersey in 2000. Since 2005, she has been working as an independently contracted pediatrician with Medical Doctors Associates at Pediatricare Associates of New Jersey.
She completed her pediatric residency at Overlook and Morristown Memorial Hospitals after graduating from Kalamazoo College and Michigan State University College of Human Medicine. She is board-certified in General Pediatrics.
Dr. Alexander has a special interest in working with children with developmental delays, autism spectrum disorders, and ADHD. She enjoys getting to know the families she cares for and helping them navigate the challenges of parenting.
In her spare time, she loves to work as a freelance writer and editor on child health topics. She has been featured on Healthline, Verywellfit, Romper, Moms, Mom Loves Best and more.
Leah Alexander's Education & Training:
Doctor of Medicine (MD), Michigan State University
Bachelor of Arts (B.A.) Health Science, Kalamazoo College
Leah Alexander's Work History & Experience:
Pediatrician, Medical Doctor's Associates
Pediatric Consultant, HealthTap
Pediatrician, PediatriCare Associates Fair Lawn, NJ
Pediatrician, Progressive Pediatrics
Pediatrician, Elizabeth Pediatric Group
Follow Leah:
Articles Fact Checked by Dr. Leah Alexander, MD, FAAP