Last Updated on August 25, 2023
MamaRoo is a high-tech baby swing miming parents' natural motions to soothe their babies. When it comes to turning on this state-of-the-art device, it may seem overwhelming due to its advanced features and technology. 
But worry not! This guide will walk you through the process, making it as easy as pie. From unboxing to setup, to finally switching it on, we'll cover everything you need to know to get your mamaRoo up and running. 
We'll break down each step in a simple, easy-to-understand manner, ensuring you can confidently navigate the mamaRoo's features and settings. 
By the end of this guide, you'll be a pro at operating your new mamaRoo, ready to provide your little one with a comforting, soothing environment. So, let's dive in and discover how to turn on your mamaRoo!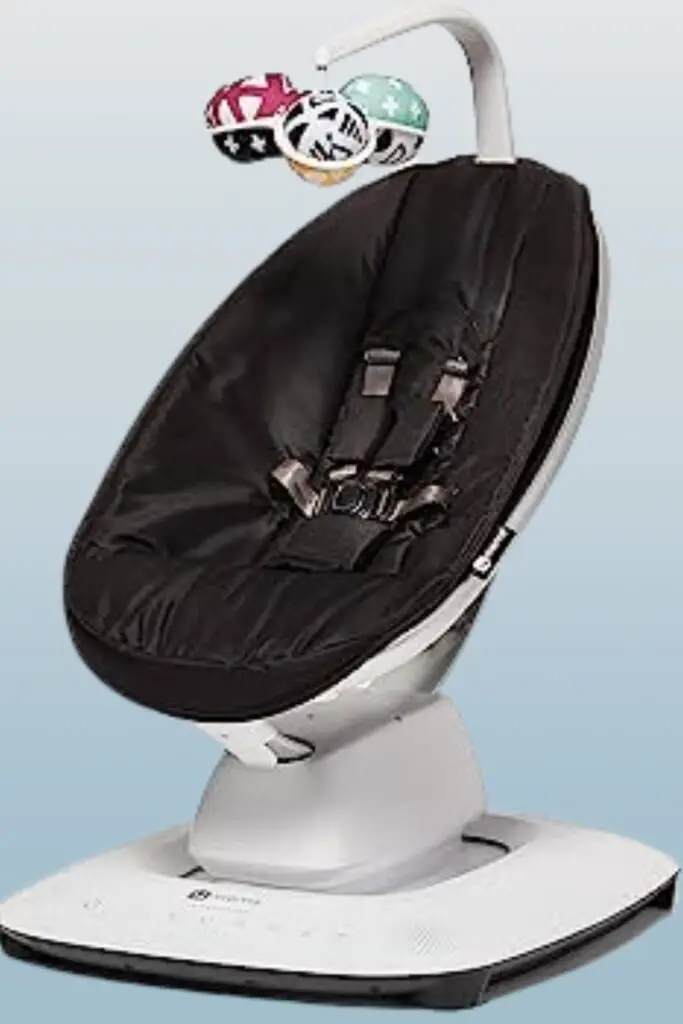 What is Mamaroo?
The mamaRoo is an innovative baby swing manufactured by 4moms. It's designed to mimic the natural motions parents use to comfort their babies, like bouncing and swaying. Unlike traditional baby swings, the mamaRoo moves in five distinct motions, including car ride, kangaroo, tree swing, rock-a-bye, and wave, providing a soothing experience similar to the movements a baby would feel in their parent's arms.
The mamaRoo also comes with built-in sounds and the ability to connect to your MP3 player so that you can play your baby's favorite lullabies or white noise. It features adjustable speed settings, a removable and machine-washable seat fabric, and an interactive toy mobile. Some models even offer Bluetooth connectivity, allowing parents to control motion and sound from their smart devices.
The mamaRoo is a high-tech, modern solution designed to soothe and comfort babies, giving parents a much-deserved break.
How to Turn on Mamaroo
Turning on the mamaRoo baby swing is quite straightforward. Here are the steps:
1. Ensure the mamaRoo is correctly set up and plugged into an electrical outlet.
2. Find the power button, usually located on the base of the mamaRoo.
3. Press and hold this button for around 3 seconds.
4. The LED lights should light up, signaling that the mamaRoo is powered on.
5. You can now adjust the motion and speed settings to your preference.
In some models of the MamaRoo, you can also use voice commands via Alexa to control your swing. This feature provides an additional means of controlling your device and can be particularly useful when your hands are full.
How To Turn On Mamaroo Bluetooth?
If you want to turn on the Bluetooth function on your mamaRoo, follow these steps:
Go to the mamaRoo control panel and press the musical note button.
Hold it for about three to five seconds.
The Bluetooth logo will light up on the left-hand side of the LCD panel, indicating that Bluetooth is now enabled.
Your phone should now recognize the mamaRoo.
Check your phone's Bluetooth settings to ensure it's connected to the mamaRoo.
It's also worth noting that you can control your mamaRoo via the 4moms app, which can be downloaded from your phone's app store.
You Might also Like These Resources!
What To Do When Mamaroo Doesn't Turn On?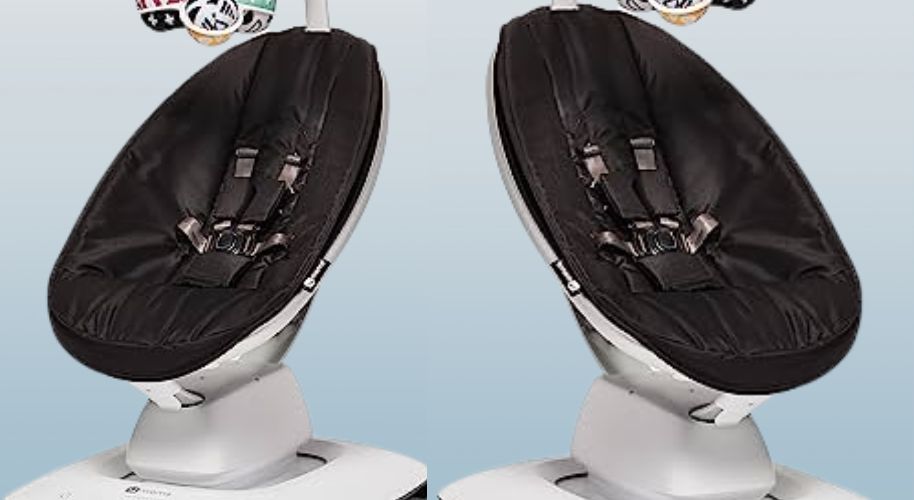 If your mamaRoo doesn't turn on, there are a few potential issues and solutions you can try:
Check Power Supply 
Your mamaRoo might need more power. Try plugging it into a different outlet.
Remove Obstructions 
An obstruction could be preventing the mamaRoo from moving. Clear any visible obstructions and try again.
Child Weight 
If your child exceeds the weight limit of the mamaRoo, it might not function properly.
Inspect Power Source 
Make sure that the power source is functioning correctly. Check if the outlet is working and that the plug is properly inserted.

Contact Support
If all else fails, there may be a hardware issue with your mamaRoo. It's recommended to reach out to 4moms customer support for further assistance.

Remember always to follow the manufacturer's guidelines when troubleshooting device issues.
If Mamaroo  Suddenly Stops Working, Turn It Back On?
If your mamaRoo suddenly stops working, here are the steps to turn it back on:
Check Power Supply
Restart the Device
Remove Obstructions
Check the Child's Weight
Inspect Power Source
Contact Support
Following the manufacturer's instructions when troubleshooting a device is always a good idea.
Does MamaRoo charge?
The mamaRoo does not have a battery and therefore does not charge. It is plugged into an electrical outlet using the provided power cord. Thus, when we talk about 'charging' in the context of mamaRoo, it refers to providing power to the device through its power cord, not charging a battery.
The confusion might arise from mentioning a 'battery indicator' in the LCD panel of some 4moms products, but this does not apply to the mamaRoo swing. The mamaRoo model operates solely on AC power, meaning it needs to be plugged into work.
FAQs
Are there any safety measures to consider when turning on the mamaRoo?
Ensure the baby is securely strapped in the seat before turning on the mamaRoo. Never leave the baby unattended while the mamaRoo is in operation.
How do I turn off the mamaRoo?
To turn off the mamaRoo, hold the motion button for 3 seconds until the screen turns off.
How do I turn Bluetooth on or off on the mamaRoo?
You can turn Bluetooth on or off on your mamaRoo by pressing and holding the musical note button on the control panel for about three to five seconds.
At The End,
The mamaRoo is a technologically advanced baby swing that offers a range of features, such as Bluetooth connectivity, to enhance the user experience. However, it's important to remember that it operates solely on AC power and does not have a battery or charging capability. 
For any technical issues, users should follow the manufacturer's troubleshooting guide or contact 4moms customer support for assistance. 
As a smart baby product, the mamaRoo brings comfort and convenience to parents and their little ones, making it a worthy investment for modern parenting.
You Might Also Like These Latest Content!
Jessica Booth is a freelance writer on parenting and product reviewer.
She has two kids of her own, so she knows a lot about the subject. Jessica has been writing professionally for over five years, and she's had articles published on sites like Bustle, Romper, Forbes, Parade, Business Insider, Good House Keeping, and more. Jessica is passionate about helping parents who are struggling. She believes that every parent deserves to have the tools they need to be successful. As a freelance writer, Jessica is able to share her knowledge and experience with others through her writing. Read more